Prophetic Art Has The Power To Bring Hope And Healing
Jan 28, 2020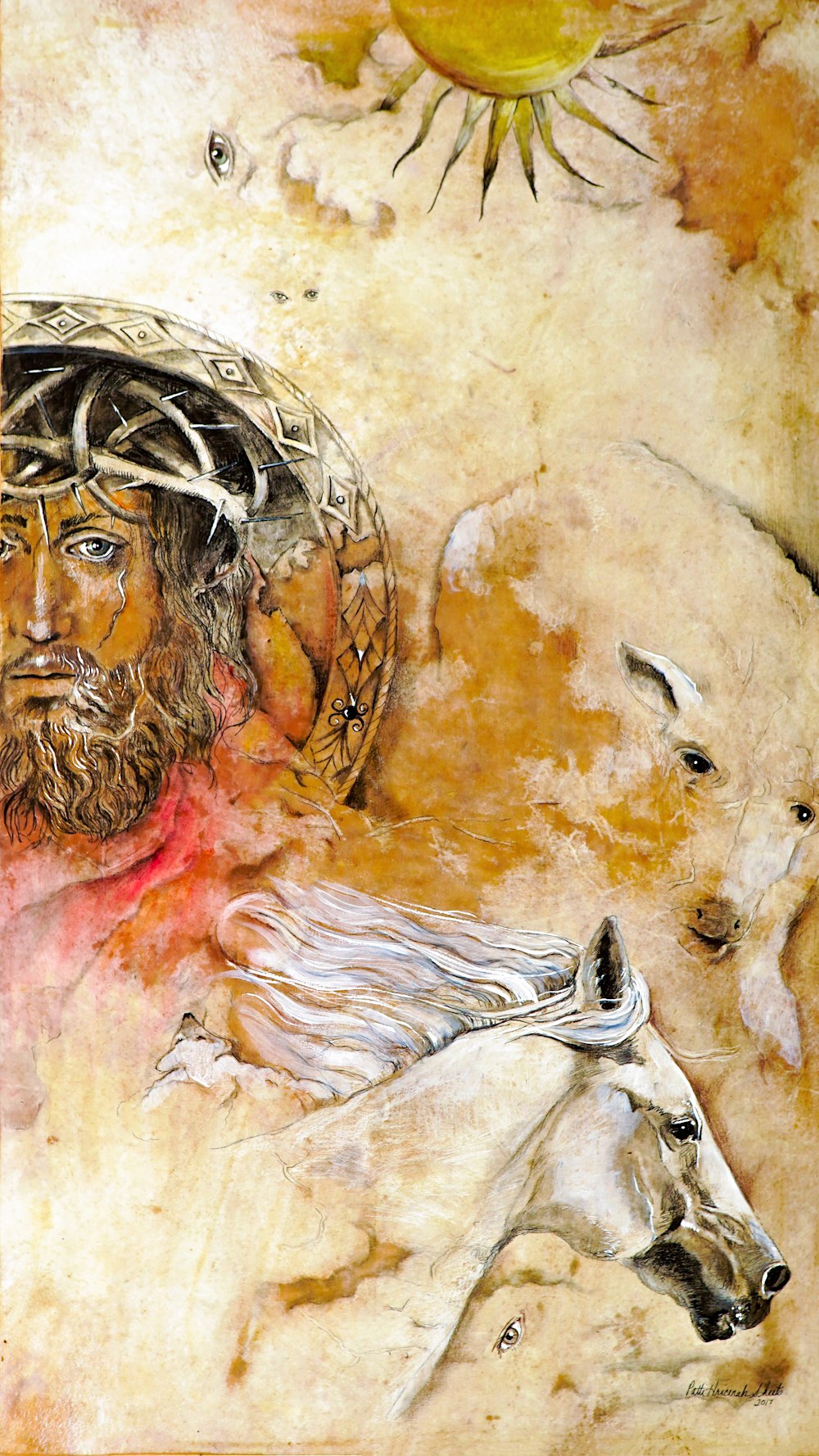 Prophetic art has been around for centuries. God has used the arts to convey messages and to bring hope, healing and deliverance. Art is no different from music, poetry, movies or theatre. It sends a message and conveys a story. Hopefully, the art brings life and hope. Many artists create from their heart but few create from a heart for God. This is unique and very different. This type of art brings a supernatural element into the world. It is what we call God anointed art. Anointed art means that it is God inspired and God breathed. This kind of art has power to bring great hope, healing, direction, deliverance and so much more.
Let's take a look at history. If you go to your bible and look up Exodus 31 and 36 in the Old Testament, you will find an account of Bezalel. He was anointed by God and overshadowed by the Holy Spirit with knowledge and creativity to create the Mercy Seat and the Tabernacle. You might say God gave him a down load of exactly what was required to create every intricate detail for these items and the skill to do it. Bezalel wasn't the only person in the bible to co-create with God. We see further accounts such as Noah creating a magnificent ark and Solomon that created the most amazing temple. Solomon even made the Queen of Sheba faint with the incredible wisdom, knowledge and details in creating this magnificent temple to honor God.
As history progresses there are even more artists that have created with God such as the monks in Ireland during the 6th to 9th centuries. They created the book of Kells a divinely inspired religious artwork book that depicts the events of the New Testament Gospels of Mathew, Mark, Luke, and John. These books were created with colorful elaborate illustrations in and Latin text using Christian iconography, symbolism, and motifs. These illustrations were produced in various monasteries in Ireland, Scotland and England by monks.
During the Renaissance period the creation of "The Last Judgement" by Dutch painter Hieronymus Bosch in which he created a triptych design which was a 3-panel altarpiece with with reliefs. Also, Michelangelo created the magnificent fresco on the ceiling of the Sistine Chapel entitled "The Creation Of Adam". Another example of inspired Renaissance art was the Isenheim Altarpiece created by Niclaus of Haguenau and Matthais Grunewald. This artwork depicts Jesus showing the natives in that country that God died for their sins and diseases and took them on the cross.
Prophetic art today is on the rise and more artists and artisans are changing the communities and cultures around them. It's time for their artistic talents to grace the world and bring about the love, hope and peace of God to a world who desperately needs Him.
Written by Debbie Marino
Owner/Founder of PropheticsGallery.com